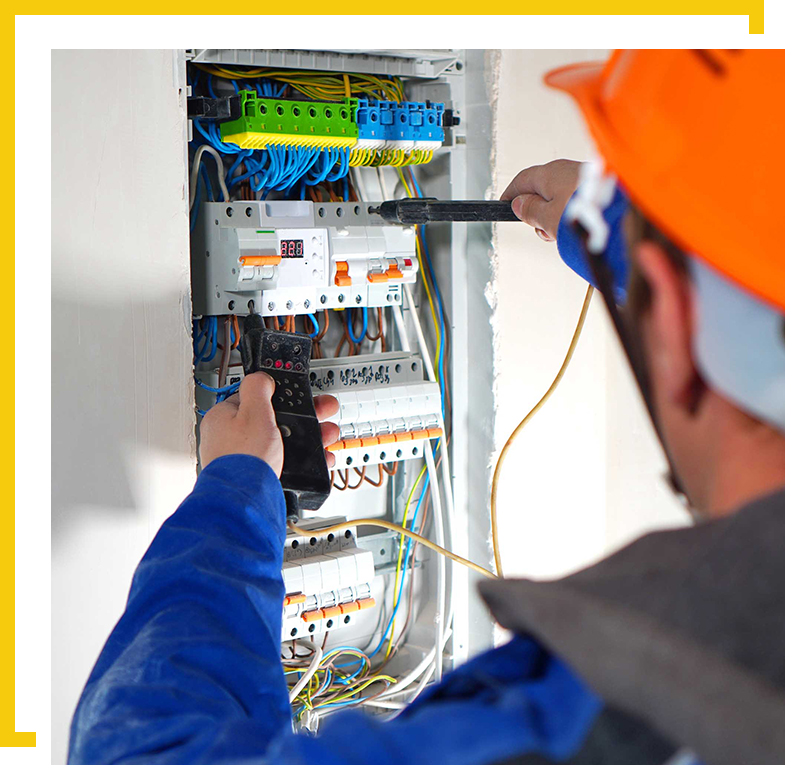 SERVICES
Triantafyllos Karanatsios - Electrical Engineering | Electrical Engineer Veria Imathia

Our company "TriantaFyllos Karanatsios" which is located in Veria Imathia, having a trusted team consisting of experienced electrical engineers offers you reliable electrical work at preferential prices, but without any discount on the quality of work.
By faithfully following the developments of technology, we have the ability to provide you with functional, quality, safe and complete solutions for the electrical systems of every space. From the smallest household damage, to the most demanding professional installation, our experienced electricians can cope by offering you guaranteed results.
All electrical work that we undertake is carried out with safety in mind and, always, in accordance with the applicable laws of internal electrical installations.

ELECTRICAL INSTALLATIONS


Thanks to our long course in the field we can undertake the design, construction and maintenance of electrical installations in homes, businesses and industries.

INDUSTRIAL AUTOMATIONS


Our experienced electricians specialize in industrial automation, providing complete, smart, innovative and quality solutions to industries of all kinds.

SMART INSTALLATIONS


(smart home-building)




Take control wherever you are Find out about the current state of your systems and machines using a remote control, your mobile phone, a wireless LAN or the Internet.

SECURITY SYSTEMS


We undertake the installation of alarms in buildings that require protection as well as the installation of closed circuits CCTV and fire detection, offering high quality services.

NETWORKS


Consistently and professionally, we provide you with reliable services in terms of networks. We undertake the design, construction and maintenance of networks in each area.

SOLAR PANELS


We undertake the design, construction and maintenance of photovoltaic parks in Imathia, throughout Greece and abroad

SAFETY TECHNICIAN


The Safety Technician of our company provides advice and suggestions, orally and in writing, on issues related to Health & Safety, covering the requirements of Law 1568/85 and PD. 294/88, 17/96 and 95/99.
CONTACT WITH US


To schedule an appointment with you. Thus, our experienced electricians will carry out a personalized study in your area and will suggest you the most advantageous solutions. We serve all of Greece and abroad.